QueryPath on WebMonkey
19 Jan
Posted by matt
in php, programming, querypath
It just came to my attention that a WebMonkey article (Parsing HTML? There's an App for That) from a few months ago suggested using QueryPath as an alternative to attempting to parse HTML by hand.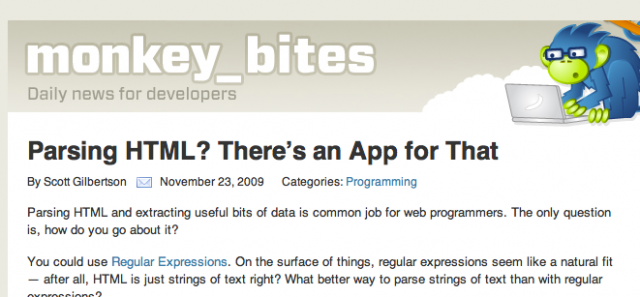 Webmonkey on QueryPath
Appropriately, last week I wrote a QueryPath script to analyze a site and extract all links so that I could feed them to Siege and simulate something like a real load against a server. It's nice to be able to easily extract data from HTML.
Today, by the way, is the 2 year anniversary of Technosophos.com